Kurtis C. Bronston
Attorney at Law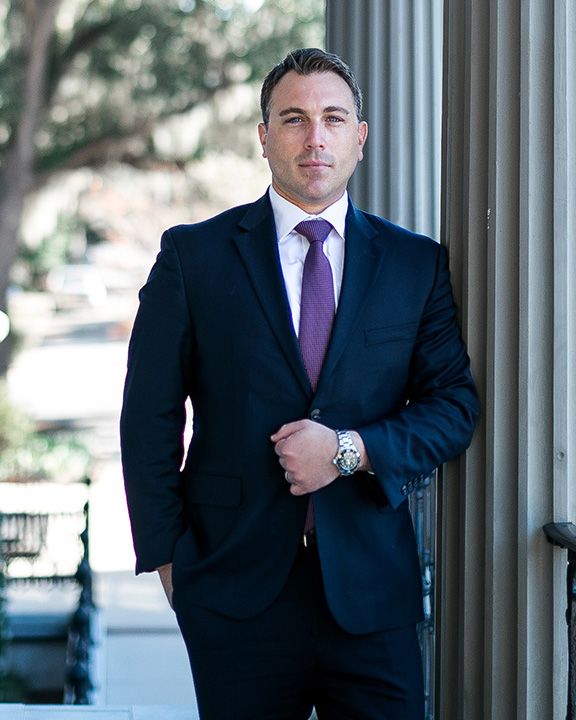 Kurtis attended Savannah Law School in Savannah, Georgia. While in law school he interned with the Chatham County District Attorney's Office and the 3d Infantry Division Judge Advocates General Corps. Following graduation, Kurtis began his legal career with the District Attorney's Office where he was assigned to a caseload consisting of over 1500 cases comprised primarily of DUIs and Domestic Violence cases. He was then promoted to a Superior Court Position handling an array of felonies.
Kurtis completed his time as a Special Drug Prosecutor assigned to the Chatham-Savannah Counter Narcotics Team. He assisted with complex investigations and prosecutions of Drug Trafficking Organizations, which involved coordination with federal law enforcement agencies and prosecutors from all over the country.
During his time with the D.A.'s office, Kurtis provided no-cost legal assistance and guidance to several small business owners, as well as soldiers in the Georgia Army National Guard. He assisted in a number of areas including corporate formation, contract formation and disputes, construction law, last will, and testament drafting, estate planning, and gun trusts.
Kurtis has a passion for the law and a passion for helping others, a passion that he brings to every client that he serves.
Kurtis is admitted to practice in the State of Georgia and before the following courts:
The Supreme Court of Georgia
The Court of Appeals of Georgia

The United States District Court for The Southern District of Georgia
Tip the scales of justice in your favor, put a former prosecutor on your side.
Education
J.D. - Savannah Law School
Bar Admissions
State of Georgia

The Supreme Court of Georgia

The Court of Appeals of Georgia

The United States District Court for The Southern District of Georgia